Athlete Engagement
Appointment
Athlete Transition
Athlete Services
We Welcome Two New Athlete Engagement Managers
Posted on: 26 May 2022 by Katie Scott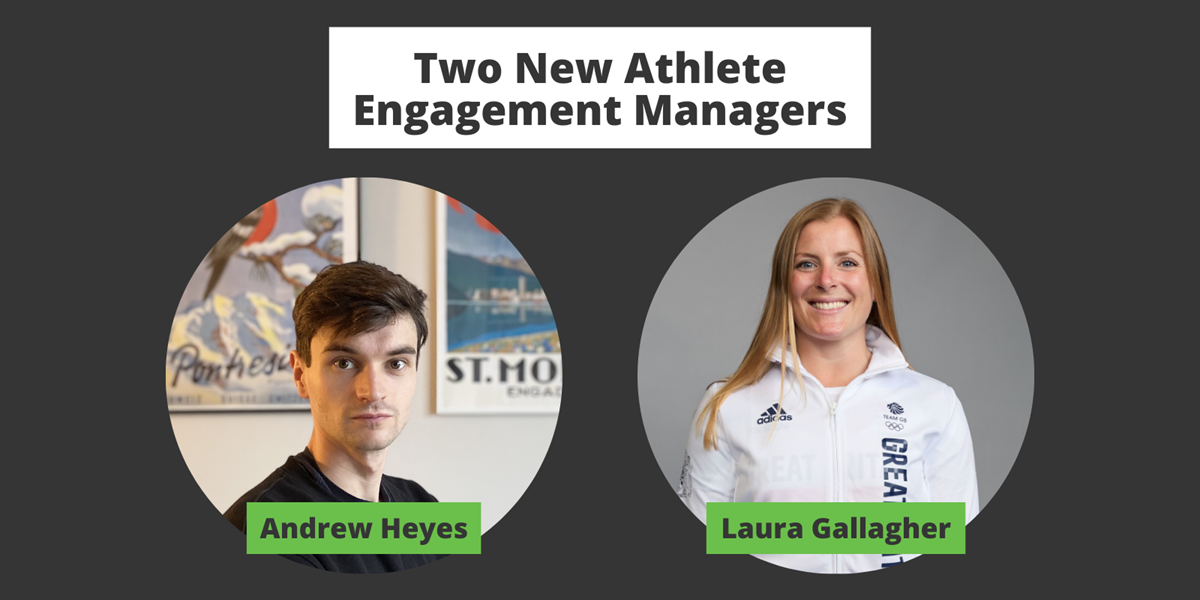 We are delighted to welcome Andrew Heyes and Laura Gallagher to our team as our two new Athlete Engagement Managers. This is an exciting step for Switch the Play Foundation, as we look to reach and support more sportspeople with their personal and professional development. 
Andrew is a current GB international distance runner, who holds many degrees including a master's degree in medical sciences from the University of Oxford and has recently completed his PhD in sports psychology at the University of Birmingham. He is also chair of the UKA Athletes' Commission. We are delighted to welcome him to the team. 
Laura is a British trampoline gymnast, who has experienced her own rollercoaster journey through the sport over the past few years. She also studied a BSc in Psychology alongside her sport through the Open University and is now an Athlete Mentor with the Dame Kelly Holmes Trust. We are excited for Laura to settle in and the impact she can have to help sportspeople to thrive through and beyond sport. 
Their role will be to collaboratively raise awareness and engage sportspeople with the services offered by the Foundation. This will include helping sportspeople to access our free Switched On membership and ensuring the excellence of person-centred support offered to sportspeople is maintained. They will also have an important role in managing positive and collaborative relationships with sporting organisations.  
Rob Young, CEO at Switch the Play Foundation said, "The growth of our team at Switch the Play Foundation is an opportunity to support more sportspeople to fulfil their potential through and beyond sport. We hope that Andrew and Laura will be able to support each other and collaborate effectively to help us achieve our mission."