Biography
Rob co-founded Switch The Play, having seen both the positive and negative sides of transition in sport and deciding that there was a need to support the industry in helping to ensure that transition, whenever it occurs, can be stepping stone to achieving other great things in life. Rob's experience across a range of roles in sport includes Olympic, Paralympic and Commonwealth Games, work with National Governing Bodies of sport, professional sport, national and local government, and further and higher education. For six years Rob worked on the London 2012 Olympic Games and Paralympic Games, for which he was awarded an MBE in 2013. Rob became CEO of Switch the Play in February 2021.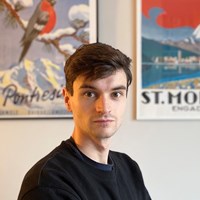 Andrew Heyes
Role
Athlete Engagement Manager
Biography
Andrew is a current GB international distance runner and joins Switch the Play as an Athlete Engagement Manager seeking to support and engage sportspeople in the services offered by the Foundation. Andrew is passionate about integrity in sport and promoting the athlete voice in sport organisations.
Andrew holds a master's degree in medical sciences from the University of Oxford, a master's degree in business administration from the University of Tulsa, a master's degree in sport psychology from Sheffield Hallam University, a master's degree in psychology from Manchester Metropolitan University, and has just completed his PhD in sport psychology at the University of Birmingham. 
Outside of academics, Andrew has been a member of the UKA Athletes' Commission since 2019, taking on the role of Chair from November 2021. In addition to this, Andrew also sits on the UK Anti-Doping Athlete Commission and the WADA Social Science Research Expert Advisory Group.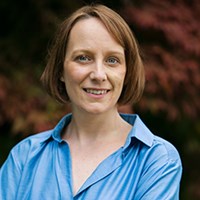 Catherine Rees
Role
PR Consultant
Biography
Catherine has over 20 years' experience advising major brands and organisations on PR and communications. She is the former Head of Communications at Umbro where she was instrumental in driving high-profile campaigns around the England Football Team, Manchester City FC and some of the world's best footballers. During her time at Umbro the brand won 'Best Use of PR' and was recognised as 'Sports Brand of the Year' at the prestigious Sports Industry Awards.
As an independent PR consultant specialising in sport and lifestyle, Catherine has worked with five-a-side provider Powerleague, the GreaterSport charity, Umbro, sports ticketing company SecuTix and Switch the Play.
She is a Non-Exec Director of the FA National Futsal Series and is a member of Women in Football.
Catherine is an experience junkie, trying to cram as much into life as possible. This includes once running off to join the circus (before you ask, I can't juggle!), playing on the hallowed turf of Wembley and driving across Canada with a four year old in tow.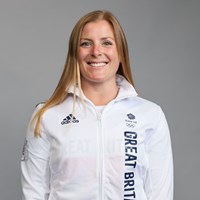 Laura Gallagher
Role
Athlete Engagement Manager
Biography
Laura is an Olympic trampoline gymnast and has represented Great Britain in the sport for almost 18 years. Alongside her sporting career, Laura has worked with young people in various education and alternative education settings and now continues to work with young people as an athlete mentor with the Dame Kelly Holmes Trust. In 2019, she graduated with a Bsc (hons) Psychology degree.
Having seen positive and more difficult experiences athletes can have at different career transition points, Laura feels passionately about the need for support for all athletes. Laura is excited to be part of the Switch the Play team and use her experiences from within and outside sport to help ensure support reaches every athlete navigating the complexities of life around and beyond sport.
Biography
Leon is a former professional rugby player who represented Leicester Tigers, Gloucester and England. In 2008, Leon was faced with making the transition into the 'real world' when injury ended his career. Building on his experience, Leon published his first book 'From Boot Room to Boardroom' alongside graduating with a first class (Hons) degree in Business Leadership and Management and successfully transitioned into the world of business. Leon led the charity as CEO of Switch the Play for 4 years and is focused on supporting sportspeople with their personal development. Leon is also a Judiciary Officer for the RFU, European and World Rugby and a proud ambassador and business mentor for the Princes Trust and a Patron for Action Deafness.
Masterclasses I deliver
Biography
Luke is passionate about ensuring personal and professional development support for athletes is the best it can be. Having worked in the education sector raising aspirations in communities and with a background in coaching, Luke recognises that the most important time for athletes preparing for any transition is now. He is an accredited Talented Athlete Lifestyle Support Advisor and trained Mental Health First Aider and is the first point of call for any enquires.
Luke plays Handball for Nottingham and has has been part of the GB squad since 2019.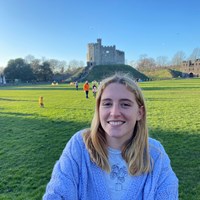 Mairead McErlean
Role
Foundation Intern
Biography
Mairead is studying Bsc Sport Science at the university of Bath and during her studies has taken a particular interest towards athlete wellbeing in sport. Outside of her studies, Mairead enjoys playing rugby for Bath Rugby Ladies. After being exposed to high performance environments, Mairead can understand some of the challenges athletes face. She has grown a passion for enabling positive experiences in high performance sport and ensuring athletes at all levels receive the right level of support.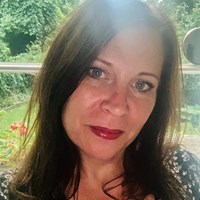 Mary Matthews
Role
Trusts and Grants Fundraising Consultant
Biography
Mary is a grant specialist that has worked with organisations from across the sporting landscape and from a wide range of other sectors. She is really excited to be joining Switch the Play Foundation and working to secure funding that will ensure all sportspeople get the personal and professional support they deserve at the points they need it.
Explore our services
Find out more about how we help sportspeople across the UK.
Our Services